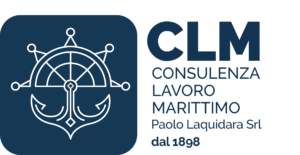 Are you searching for aboard job?
You can set sail on the job opportunity with us
We are expert seamans with years of maritime experience, spent on some of the most prestigious shipping companies in the world.
We are proposing real support in knowledge of maritime working world, that will offer you many possibilities, with the help and cooperation of some of the most important shipping companies.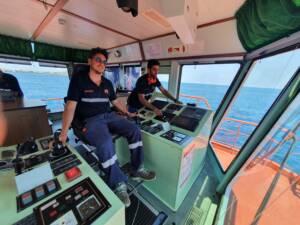 OUR AIM IS TO ACHIEVE THE GOAL SET: LET YOU SAIL!
Our services:
1) CONSULTATION AT MARITIME WORK:
INTRODUCTION TO THE CHOISE OF THE TYPE OF NAVIGATION AND THE MARITIME WORLD (PORT, COASTAL, LONG, OCEANIC AND SCIENTIFIC);
PREPARATION AND ACHIEVEMENT OF REQUIRED CERTIFICATION FOR GETTING ON BOARD;
CV PREPARATION AND APPLY TO SHIPPING COMPANIES;
PREPARATION AND SIMULATION FOR THE INTERVIEW WITH AN HUMAN RESOURCE EXPERT;
PREPARATION FOR EMBARKING (ADVICE AND PSYCHOLOGICAL ASSISTANCE WITH EXPERTS).
2) HUMAN RESOURCES MANAGEMENT: EMBARKATION AND DISEMBARKATION MANAGEMENT, PLANNING CREW ROTATION ON BOARD, EMERGENCY MANAGEMENT AND REHABILITATION);
3) TRAINING: (SECURITY AND SAFETY COURSES, ABOARD ETHICS COURSES, COURSES ON BOARD EXPERIENCE AND TECHNICAL COURSES, TRAINING MEETINGS WITH CAPTAINS, CHIEF ENGINEERS, SHIPOWNERS AND COMPANY MANAGERS);
4)RECRUITMENT (INTERVIEW MANAGEMENT, CREW RESEARCH AND SELECTION OF CANDIDATES);
5) PSYCHOLOGICAL ASSISTANCE TO SEAMEN (WEEKLY MEETING WITH MARITIME PSYCHOLOGISTS WHO WILL EXPLAIN AND VERIFY THE EMOTIONAL IMPACT OF MARITIME LIFE).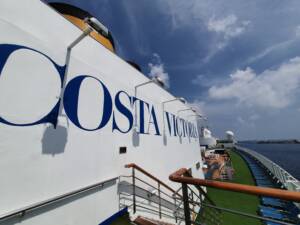 Career areas on board:
1) DECK DEPARTMENT (NAVIGATION OFFICER, SAILOR, CARPENTER, SHIP DOCTOR, SHIP NURSE, TELECOMMUNICATIONS TECHNICIAN);
2) ENGINE DEPARTMENT (ENGINE OFFICER, ELECTRONIC OFFICER, ELECTRICIAN, OILER, MOTORMAN, REFRIGERATION TECHNICIAN);
3) HOTEL DEPARTMENT (INVENTORY OFFICER, ANIMATION, SOUND TECHNICIAN, WAITER, COOK, BAKER).
Job and stage opportunities:
IN AGREEMENT WITH SOME SHIPPING COMPANIES WE WILL SET JOB OPPORTUNITIES, WE WILL ALSO BE TAKING COURSES AND INTERNSHIP AT SCHOOLS, IN OUR OFFICES AND ON-LINE, TO MAKE THE BEST PREPARATION FOR THE INTRODUCTION TO THE SEA WORLD WITH KEY FIGURES IN THE SECTOR (SHIPOWNERS, CAPITAINS, MANAGERS, PSYCHOLOGISTS, HUMAN RESOURCES).
It's time to SAIL! Find out how :
consulenzalavoromarittimo@gmail.com
+39 340 573 7251
+39 340 858 7720